introduction
Mega Gumelar
19, f, Indonesia
Photographer | YouTuber





OFFICIAL LINKS

YOUTUBE
INSTAGRAM
TWITTER
ASK.FM
SOUNDCLOUD




Support

FOLLOW THIS BLOG NOW!





Shop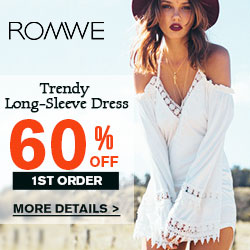 How I Edit My Instagram Picture?
Hello guys! This is gonna be my first ever blog post in this year, woah i skipped too long. So sorry!
Lately, so many of you guys been wondering around about how do i edit my Instagram picture, you guys have asked me a lot on my Ask.fm account, it's crazy!
I actually planning on making a tutorial video but there's no screen recording app that work on my phone, so today i'm gonna explain the secret of my Instagram picture for the sake of you guys exclusively in my blog. So, if you guys want to know how i edit my Instagram Picture, just keep on reading. Please enjoy!
Read More
Label: Tutorial
Holiday Giveaway: Everyday Look Makeup Products - International
Hello everyone! It's been soooooooooo hella long since i posted my last blog post, i'm sooooo sorry because i kind of left this blog out for a year without saying anything and now we're in December, the end of the year 2015. To re-new the look of my blog, i've done some renovation to the blog theme just today and let me tell you, i decide to get active again in here! YAY!😂
I hope you like the new theme after it gets polished. Aaaand today, i'm gonna announce that i makes Giveaway Contest!!💞 I am soooo excited! This giveaway actually running on my Instagram account, so if you guys haven't know yet, you can check my instagram out
@yaelahbro
.
Sooooo i've been thinking of this when i did a livestream last Saturday on YouTube and my viewers been suggesting me to giving away make up products that are wearable for everyday makeup look. Well, your wish granted my dear, here i have one package of complete products that you need for your everyday makeup, from BB cream- to Lipbalm, Here's the list:
Read More
I Swear
We both are all mixtures of sad pasts and a happy happenstance and- reckless.
Fairly perfect.

I often gather my restless thoughts right in front of him;
i created blunt string words into a meaningful sentences, but all gone when he smiled at me.
His smile; he said the reason behind it was me.
I always get drown and lost in the curve of the galaxy that he owned.
I've never felt so worshiped as what he did to me.

Simple but not plain.
His smile-
i can stare at his forever.

I swear.
Label: poem
Titik Temu
Malam, ialah waktu penghantar setiap rindu yang menggebu
Perlu kau tahu, aku hanya berpegang pada satu titik pacu
Khayalanku terlalu jauh, melambaikan harap semu
Namun walau begitu, aku akan tetap kagumi indahmu
Kapan kita bertemu?
Ah nampaknya kau juga tak peduli akan hadirku
Mungkin namaku saja kau tak tahu
Namun, ku ingin kau tahu bahwa namamu selalu terajut disetiap do'a ku
Aku selalu ingin menyapamu
Namun, entah mengapa suaraku tertahan, terpenjara
Mungkin karena aku lebih akrab dengan malu
Ia selalu ramah menyapa dan merangkulku terlebih dulu

Lagipula, siapa lah aku?
Mungkin, hanya seorang gadis perindu yang asing dihidupmu
Atau bahkan hanyalah debu yang tak pernah kau tahu adanya
Mimpi. Aku hanyalah bocah pemimpi
Mendekapmu itu inginku
Namun, apalah daya seorang pemimpi?
Waktu belum memberi kita restu tuk berbagi rindu bersama
Kini, kita sudah bertemu
Disuatu titik temu
Aku dan kau sedang menikmati kopi hangat disebuah kedai
Label: poem